You won't find former mayor of New York City Michael Bloomberg crawling around pretending to be a horse with his grandson on his back.
Right now, he doesn't have a ton to talk about with his grandson, Jasper. Probably because he's only 2½ years old and not into politics just yet.
"I think he'll definitely get more natural as Jasper gets older," his daughter Georgina Bloomberg told PEOPLE at the GOOD+ Foundation's annual bash in Central Park Wednesday.
"I think when Jasper can play golf and have a conversation about current events, he'll be a lot more interested," Georgina adds of her dad, laughing. "For now, my mom is definitely the more doting grandparent, but once he's older I think he'll have a lot of great stories to tell and a lot of great lessons to pass on to Jasper."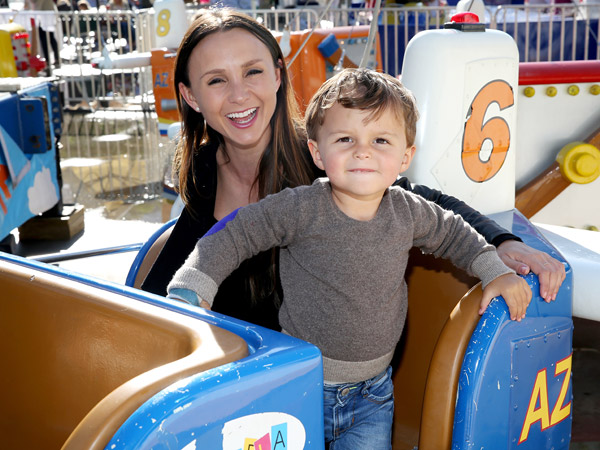 Cindy Ord/Getty