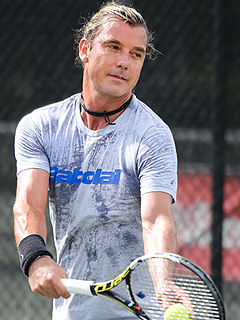 Larry Marano/Getty
Being a hands-on dad to a pair of animated young boys involves a great deal of time for Gavin Rossdale, but the Bush rocker loves every minute of it.
"Our trips to the park and soccer fields are filled with games and laughter," Rossdale, 48, told PEOPLE during the Chris Evert/Raymond James Pro-Celebrity Tennis Classic gala at Florida's Boca Raton Resort & Club on Saturday.
"Kingston and Zuma are funny and so great to be around. They enjoy playing together and just love each other."
Rossdale, a talented and competitive tennis player, comes to south Florida at the beginning of the holiday season each year to participate in Evert's charity event, which has raised more than $20.6 million for the state's most at-risk children.