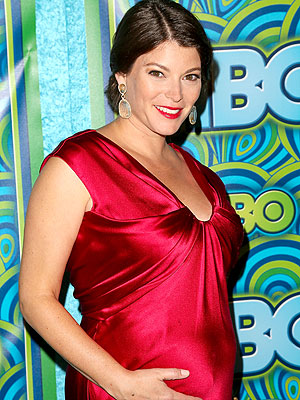 Imeh Akpanudosen/Getty
Nothing whets the appetite quite like being pregnant — just ask Gail Simmons.
"I'm eating every day in great quantity," the Top Chef judge, who's six months pregnant with her first child, tells PEOPLE.
Simmons, 37, had plenty of cravings while shooting the 11th season of her Emmy-nominated reality competition show — premiering Oct. 2 — in New Orleans over the summer.
"I had a lot of cravings for popsicles and peanut butter … not together," she says. "All I wanted for breakfast was peanut butter [and] jelly sandwiches and all I wanted in the afternoon was a popsicle because it was 100 degrees."
So it's not surprising that Simmons, who's due in January, got ready for Sunday's Emmy Awards by — you guessed it — eating some more!