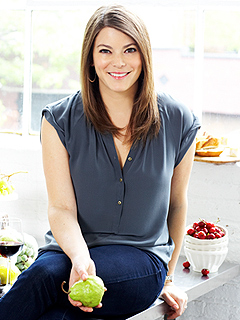 Melanie Dunea
Her wedding day and the arrival of her first child were years apart, but the major milestones in Gail Simmons's life will forever be intertwined.
When the Top Chef judge found out she was expecting a baby girl, the mom-to-be didn't need any advice on deciding on the name Dahlia Rae.
"Dahlia is my favorite flower — it symbolizes sunshine and comes in so many amazing colors. It was our wedding flower and it was on our invitation," Simmons tells Cricket's Circle.
"Rae is to honor my husband's Aunt Rena, who passed away two years ago. She was so encouraging and supportive in our lives, and we love and miss her so much."
Simmons has always been a part of the team on Top Chef, but becoming a mother only further included her in the club. "I was the only one who didn't have kids, so they've been a wealth of knowledge and help," she says.
Read More