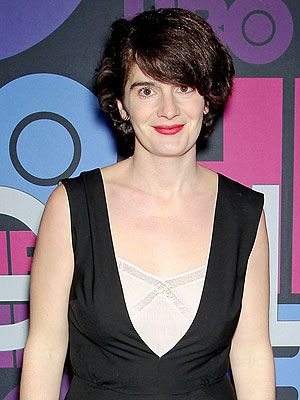 Marion Curtis/Startraks
She gave birth six short weeks ago, but Gaby Hoffmann was ready for a Girls night.
The actress showed off her slender post-baby body at the HBO show's season four premiere in N.Y.C. on Monday — and shared her secret to bouncing back.
"Placenta, placenta, placenta. Just eat that s— up, and it does a girl good!" Hoffmann, who guest-stars as Adam's out-there sister in the hit series, told PEOPLE, noting it boosted her energy and milk supply.
The actress, 32,  and longtime boyfriend, cinematographer Chris Dapkins, welcomed daughter Rosemary on Nov. 19 at home and says getting those nutrients from the birth organ was easy. "You don't taste [it]," she explains.