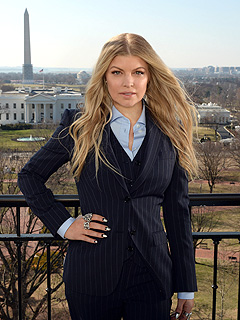 Dimitrios Kambouris/Getty
He may look just like dad Josh Duhamel, but Axl Jack seems to be getting his style sense from his fashion maven mama, Fergie.
The singer, who currently serves as global ambassador for the Avon Foundation for Women to help bring awareness to violence against women in celebration of International Women's Day month, tells PEOPLE she loves to get creative with her 6-month-old baby boy's wardrobe.
"[His style is] different on different days because Mommy dresses him," shares Fergie, 38, who partnered with Avon to launch the Justice Institute on Gender-Based Violence to address violence against women across the globe.
"Sometimes he's a complete rocker, sometimes we go hip hop, sometimes we go athletic [and] sometimes he'll wear some North Dakota-inspired clothes."
Read More