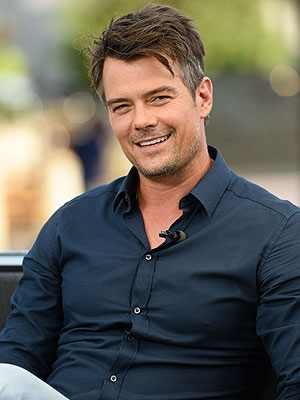 Noel Vasquez/Getty
Guy is to grown man as boy is to, well, Josh Duhamel's 2-year-old son, Axl Jack.
"[Axl] looked at me the other day and he goes, 'Daddy, you're a good guy,' and I go, 'Thank you, Axl. You're a good guy, too!' " Duhamel told PEOPLE about his and Fergie's hilarious offspring at the Los Angeles press day for Lost in the Sun on Tuesday. "And he goes, 'No, I'm Axl. I'm a boy.' "
Duhamel, 42, continues, "He sees a guy as a grown man and he doesn't see himself as that, so he's still a boy."
Luckily for the actor and his songstress wife, Axl's terrible twos have been quite the breeze, thus far.
"He's pretty good," says Duhamel of Axl, who celebrated his second birthday in August. "He's got his moments, but like I said, he's a very sweet natured, kind, happy little guy."