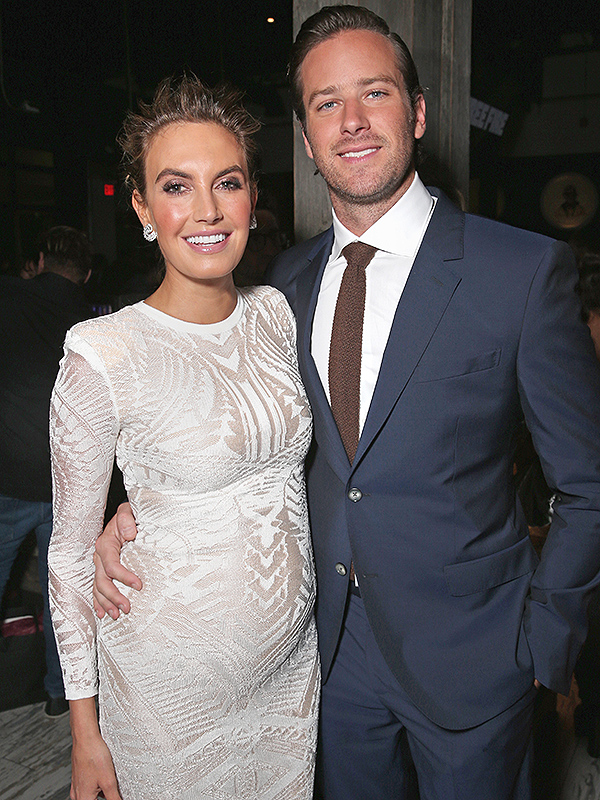 Todd Williamson/Getty
Armie Hammer's new film, Free Fire, wasn't the only thing he premiered at the Toronto International Film Festival on Thursday.
The actor and his wife Elizabeth Chambers Hammer also announced they were going to be parents again!
"Ready to start the #torontointernationalfilmfestival festivities… All three of us!" Hammer, 30, captioned a photo of the couple with the father-to-be cradling Chambers' baby bump.
"Dressed and ready for the premiere of #Freefire. And the premiere of baby Hammer Number 2!" the pregnant TV personality wrote on Instagram and Twitter.