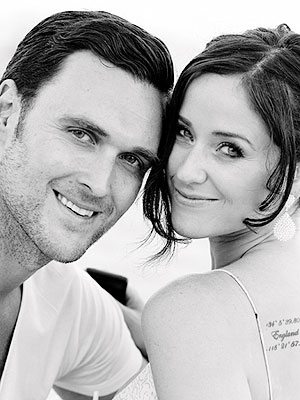 Courtesy of Owain Yeoman
Baby makes three!
The Mentalist star Owain Yeoman and his wife Gigi Yallouz are expecting their first child together next year, his manager confirms to PEOPLE exclusively.
"We are overjoyed to announce our pregnancy! Obviously this is big news for our French bulldog Cash, who up until now has been an only child," the couple tells PEOPLE.
"We are pretty certain the baby was made in Wales and that definitely made Owain, a proud Welshman, extremely happy!"
The baby news is extra sweet for Yeoman, 36, and Yallouz, a jewelry designer, who celebrated their one-year wedding anniversary in September.