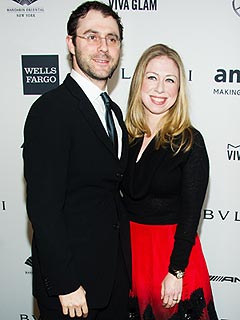 Charles Sykes/Invision/AP
Hillary Clinton may be eyeing a run for president, but she's about to take on another exciting role: grandmother.
Chelsea Clinton and husband Marc Mezvinsky are expecting their first child this fall, the former First Daughter, 34, announced Thursday while speaking at an event in New York City for the Clinton Foundation's No Ceilings: The Full Participation Project, which seeks to empower women globally.
"Marc and I are very excited that we have our first child arriving later this year," she said. "I certainly feel all the better whether it's a girl or a boy that she or he will grow up in world filled with so many strong female leaders."
The daughter of Hillary and President Bill Clinton, Chelsea and Mezvinsky were married in 2010.