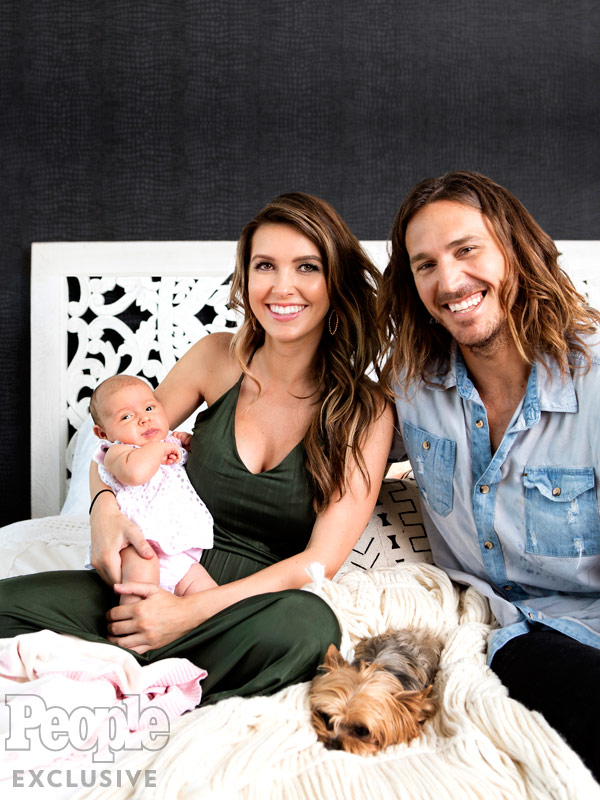 Daniel Hennessy
Between delivery challenges, breastfeeding pain and sleepless nights, Audrina Patridge hasn't sugarcoated how difficult motherhood can be.
But for the former reality star, parenthood came naturally — and every hurdle has been worth it for her daughter Kirra Max, now 12 weeks old.
"Every day I look at her and I can't believe she's mine. I can't believe we made this," Patridge, 31, tells PEOPLE exclusively. "And she's changing every week. Now she's smiling all the time and making 'goo's and 'gah's.
"She's so cute. It melts my heart," adds the former star of The Hills and current lifestyle blogger at AudrinaPatridge.com.