Tony Bennett is going green!
The Grammy award-winning singer is lending his voice as the talented green goblin, Bobgoblin, in the upcoming special holiday episode of Nickelodeon's Wallykazam!
In "Wally Saves the Trollidays," the lovable leader must remind Bobgoblin of the true holiday spirit after the mischievous goblin gets his hands on the Jingle Troll's sack of magical wishes.
"My two youngest granddaughters' favorite show is Wallykazam! so they were thrilled to hear the show had approached me to guest star and be the singing voice for their favorite character, Bobgoblin," Bennett, 88, says. "It was an honor and I had a great time."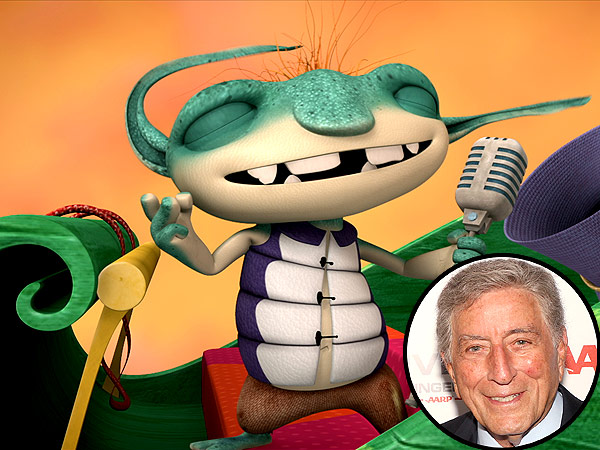 Courtesy Nickelodeon