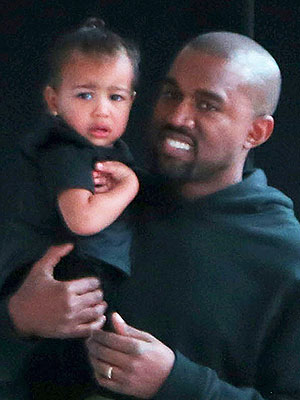 Splash News Online
He may have landed the cover of TIME's 100 Most Influential People, but when it came to daughter North and her Jerusalem baptism, dad Kanye West was the first to recognize that a family moment like that was truly memorable.
"He thought it was a really cool and emotional experience," a source close to the family tells PEOPLE.
And while West might take credit for more than a few things that go on in the entertainment industry, the mogul, 37, was the first to acknowledge a good idea from wife Kim Kardashian West, 34.
"When Kim brought him the idea to have North baptized there in Jerusalem, he thought it was such an incredible idea," says the source. "He was so happy she suggested it."
Read More