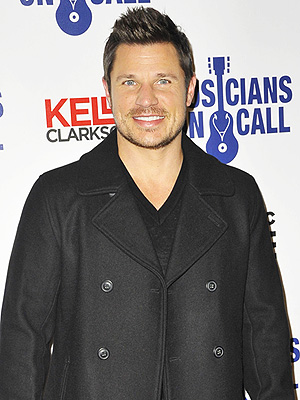 Girlie/FameFlynet
Nick Lachey is tossing aside the balls and making room for the dolls!
As the singer-songwriter prepares to welcome a new baby girl with wife, actress Vanessa Lachey, 34, he is making sure to squeeze in as much boy-on-boy time as possible with the couple's 2-year-old son, Camden John.
"I love to wrestle with my son — that's our thing," Lachey tells PEOPLE. "We wrestle and tickle and just roughhouse."
While Lachey, 41, isn't exactly sure of what to expect once his daughter makes her big debut — Vanessa is due right after the holidays — there is one thing he is having a hard time wrapping his head around.
"I can't imagine loving a child more than I love my son, so I guess it's just gonna be a different kind of love," says The Sing-Off host.