Amber Rose will tell you, it's only natural for a MUVA to protect her young.
So it was in January when Rose's toddler son Sebastian was brought up during a Twitter war between her exes Kanye West and Wiz Khalifa.
"You let a stripper trap you," West tweeted at Rose's ex-husband Khalifa, referencing her one-time occupation. He continued, "I know you mad ever time you look at your child that this girl got you for 18 years."
It's that last bit that caused Rose to jump into the fray in memorable fashion, declaring Sebastian off limits, while seemingly revealing West's secret sexual proclivities.
During an at-home interview with PEOPLE in this week's issue, Rose says that people now know, "You better not come for Sebastian. Not my baby. I will protect him."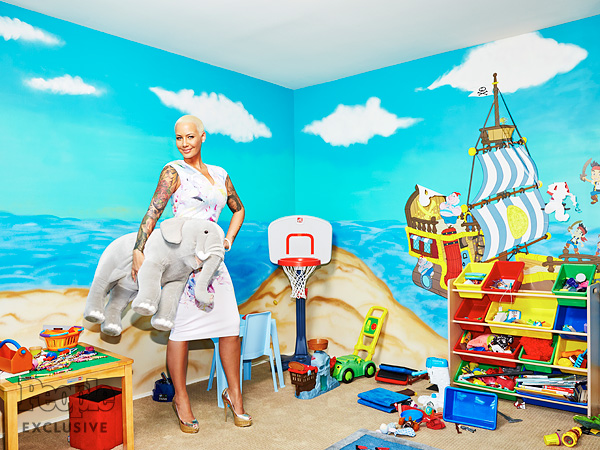 Andrew Hetherington