Evan Rachel Wood says her self-described "edgier" days are far behind her and have been replaced with household chores and baby spit-up.
The actress opened up about how motherhood has changed her life in the cover interview for the latest issue of Net-A-Porter's The Edit.
"People say, 'What about when the baby goes to sleep?' " Wood says of her quiet lifestyle as the mother of a 2-year-old son she welcomed with her ex, actor Jamie Bell, in July 2013.
"But that's when I'm doing laundry, cleaning the house, answering emails. I pretty much always have a stain on my shirt. That's my life!"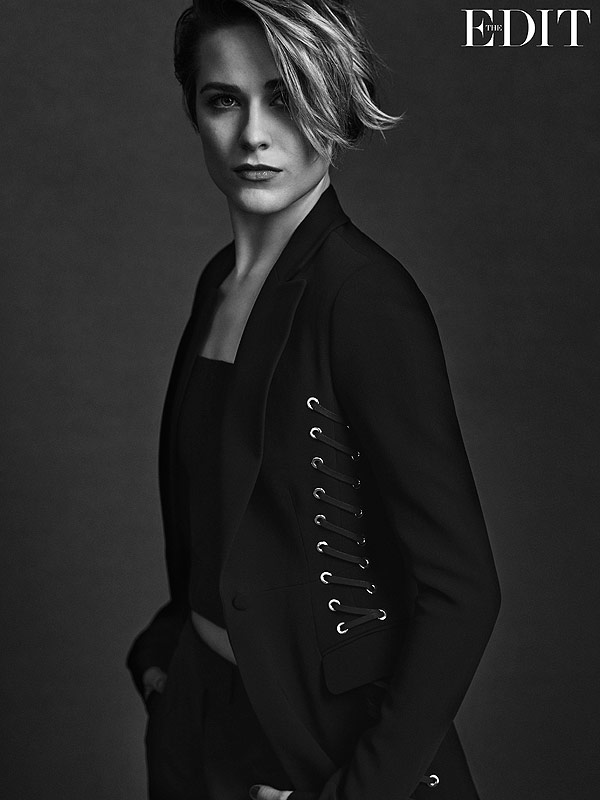 Photograph by Steven Pan and courtesy of The EDIT