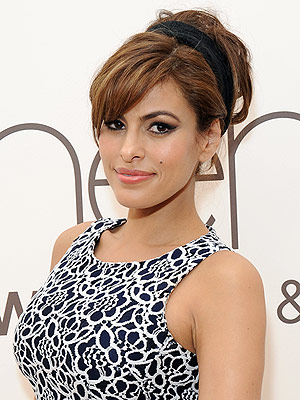 Angela Weiss/Getty
It's her first Mother's Day, but Eva Mendes plans on shining the spotlight on someone else in her life.
Despite welcoming daughter Esmeralda Amada in September, the actress will be celebrating her own mother on Sunday.
"There is no plan [for me]," she tells Access Hollywood Live. "I kind of feel like I haven't quite earned my stripes yet in a way."
Instead of being showered with gifts, Mendes, 41, plans to spend the day with her extended family. "This Mother's Day is definitely all about my mom," she explains.
"She's had a really hard year. My brother's sick so it's all about my mom, honoring her."