It looks like Eva Amurri Martino's daughter isn't so peased about her first food.
On Monday, the actress and her husband, Kyle Martino, attempted to give solids a go with their 5-month-old baby girl. And while Marlowe Mae first pushed away the peas, she eventually gave in to the green vegetable.
The result? A smirk, a shudder and an aftershock that is too adorable to miss.
"Marlowe tried food today for first time and reacted to peas same way I still do," Martino wrote on Instagram, sharing a clip of the super cute moment.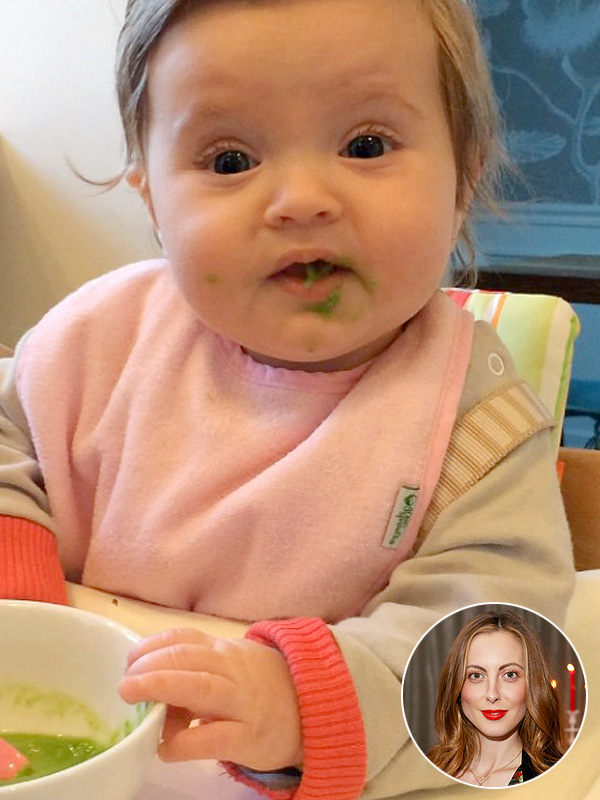 Courtesy Kyle Martino; Inset: Ari Perilstein/Getty