Her happily ever after continues!
Eva Amurri Martino is pregnant and expecting a son with husband Kyle Martino in the fall, she announced Tuesday on her lifestyle blog, Happily Eva After.
In a post titled "Exciting News!" the actress and lifestyle blogger shared a snapshot of her holding her shirt up as future big sister, 20-month-old Marlowe Mae, plants a kiss on her mama's bare belly.
"It is with so much joy, crazy excitement, and immense gratitude that Kyle, Marlowe and I would like to announce we are expecting a new addition to our family this fall!" Amurri Martino, 31, writes.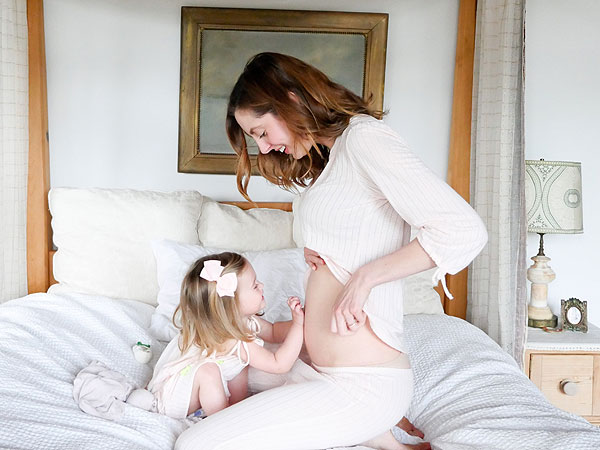 Kyle Martino/HappilyEvaAfter.com