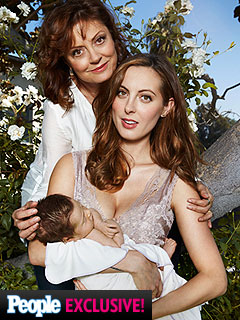 Regine Mahaux/Getty
She may have doubted herself a few times during her "marathon" 36-hour delivery, but after welcoming daughter Marlowe Mae, it's been smooth sailing for Eva Amurri Martino — at least in the nursing department.
"I was really lucky. She latched right away and she's a voracious eater," Martino, 29, tells PEOPLE.
She's such a good eater that Mom actually needs to step in from time to time. "It can actually be a challenge because she eats a little too fast and I have to slow her down."
But while the actress says her little lady is a natural, she's honest about the inevitable early challenges of breastfeeding.