There's a new arrival in the Amazing Race family!
Ernie and Cindy Halvorsen, who won the long-running reality show in 2011, welcomed their second son, Ernest Zhang Halvorsen, they confirm to PEOPLE.
The new baby joins 21-month-old big brother Maverick Zhang.
Ernest, who was born in Chicago on Tuesday, July 19, weighed in at 8 lbs. and was 20 inches long. He came into the world at 7:06 p.m.
"Our second-born carries the name Ernest into a fifth generation of Halvorsen men," Cindy tells PEOPLE alongside the exclusive birth announcement. "We're calling him 'Finn,' which is an old nickname for the five-dollar bill."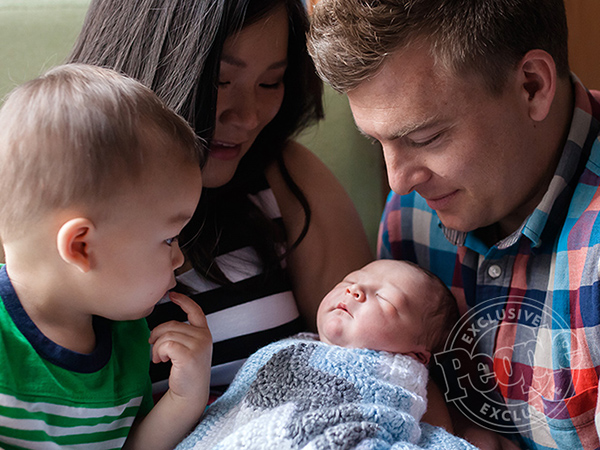 Bella Baby Photography