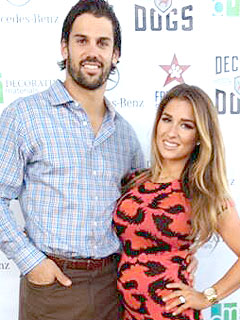 Courtesy Jessie James
Meet Vivianne Rose Decker!
Jessie James shared the first photo of her and Eric Decker's 3-week-old daughter on Friday via Instagram.
The New York Jets wide receiver, 27, and the country singer had chosen to keep their brown-eyed beauty to themselves for the first few weeks.
"I would appreciate if everyone respected my personal choice as a mommy to keep her private for now and to stop accusing me of magazine deals," James, 25, explained on Twitter late last month.
"For the sweet fans, I know y'all are excited and I appreciate the love. Just would prefer to have this private time for now."
Read More