It's a girl for Eric Christian Olsen and Sarah Wright Olsen!
Daughter Esmé Olivia Olsen was born on Tuesday, Aug. 9, at 8:55 a.m., the new mom of two announced Thursday on Instagram.
Esmé weighed 10 lbs., 12 oz. and is named after J.D Salinger's short story For Esmé — with Love and Squalor, their rep tells PEOPLE.
"Love and joy don't do justice to what I feel when I look at these three," Wright Olsen captioned a sweet snapshot of Olsen with their two children, including big brother Wyatt Oliver, 3 next week.
Olsen also took to Instagram to celebrate Esmé's arrival, writing, "I remember reading that how you approach birth is intimately connected with how you approach life, and after watching Sarah go through the process twice it's undeniably true. Birth is like a whirlwind microcosm of the rest of the journey that is life and I am in awe of this woman; somehow navigating the most difficult moments with equal parts passion, fearlessness, and all encompassing love. I suspect she may be magic."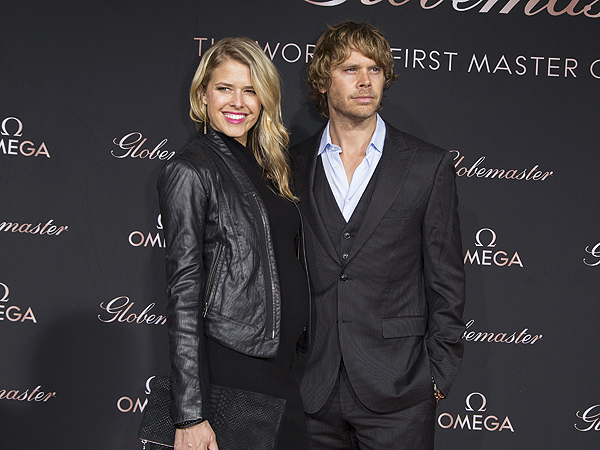 Vincent Sandoval/WireImage