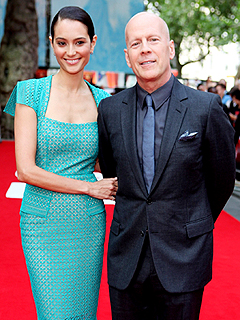 Dave M. Benett/Wireimage
Breakfast of champions, indeed.
Emma Heming-Willis shared a sweet photo captioned as such Saturday, nursing 2-week-old daughter Evelyn Penn in an image snapped by husband Bruce Willis. On Tuesday, she added a shot of her newborn with big sister Mabel Ray, 2, with the caption, "The start of a beautiful friendship."
The couple welcomed their second daughter together on May 5 — the fifth for the actor.
"[We] didn't know what we were gonna have until the baby came out," Willis, 59, told PEOPLE the following week. "In general, I think women should be in charge of everything. Women are just much smarter than men."
But wait until mommy brain takes hold! A few days later, Heming-Willis, 37, jokingly Tweeted, "Nothing like answering the door and realizing your boob is hanging out after the fact. #breastfeedingmom"
Read More