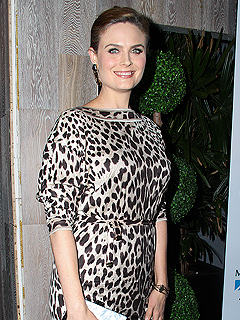 Splash News Online
With her son just starting preschool this week and a third birthday right around the corner, Emily Deschanel is one proud mommy.
"[Henry] turns 3. We're going to have a little party for him, trying not to overwhelm him too much," Deschanel, 37, told PEOPLE at the Mercy For Animals 15th Anniversary Gala Friday night in West Hollywood.
"We're going to have some vegan tacos for his party. It will be a lot of fun," says the actress, adding she's been vegan for 21 years.
Naturally, the Bones star has passed on her food choices to her son.