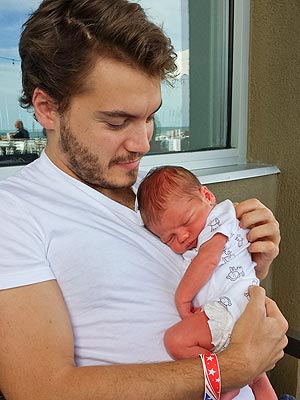 EM/Getty
Emile Hirsch has welcomed his first child, a son, a source confirms to PEOPLE.
The Speed Racer star has yet to publicly comment, but according to E! Online, which first reported the news, the 6 lbs., 2 oz. baby boy was born Sunday, Oct. 27 in Florida and is named Valor.
"He is a beautiful, healthy baby boy. Everyone is so excited and happy," E! quotes their source as saying.
"Emile showed up after the baby was born and he is spending time bonding with his new child."
Hirsch, 28, and his son's mother, whom he reportedly met at an Oscar party, remain friends and plan to raise the baby together.
Read More