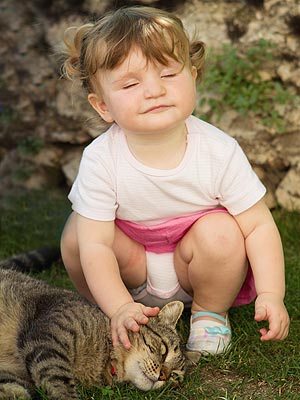 Getty
Having a new child is a big transition for the whole family — including your pets.
That's why it's important to prepare your furry friends for the arrival of your little one to avoid an overwhelming and confusing time for everyone
Renowned baby care expert and author Helen Moon — whose celeb clients include Sir Elton John, Elizabeth Berkley Lauren and more — suggests coming up with a plan while you're pregnant. It really helps make the baby-to-pet introduction a smooth one.
Don't know where to start? She's also offered up a few helpful tips. Check them out below:
Read More