Elsa Pataky is finally revealing how she keeps her fabulous figure in shape while balancing mommy duties.
Chris Hemsworth's wife shared a new Instagram video utilizing a stroller in her workout regimen — all while her son bopped around.
"This post is for all the busy moms who quit doing some exercise as they think they don't have free time and the little they have is devoted to their children," she wrote in a new post for her Glamour Spain blog.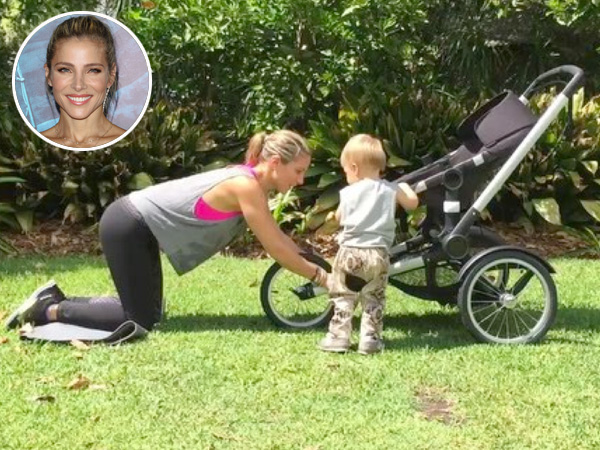 Source Instagram