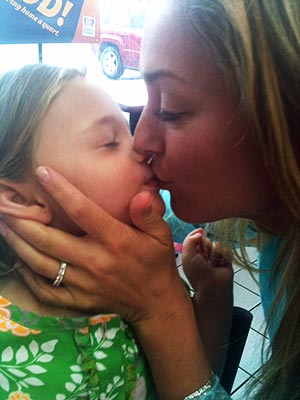 Sealed with a kiss – Courtesy Elisabeth Röhm
Elisabeth Röhm, best known for her roles as Serena on Law & Order and Kate on Angel, has been blogging for PEOPLE.com for over a year now.
The actress, 39, currently stars as Taylor on The Client List, while her film Officer Down is out later this year.
Her book, Object of My Conception: A Journey to Motherhood Through IVF, will be released by Da Capo in April.
She can be found on Facebook, Google + and @ElisabethRohm.
In her latest blog, Röhm — mom to 4-year-old Easton August with fiancé Ron Anthony — reminisces about her mother-daughter summer spent soaking up one-on-one time with her girl.

Did you do anything special with your children this summer?
Read More