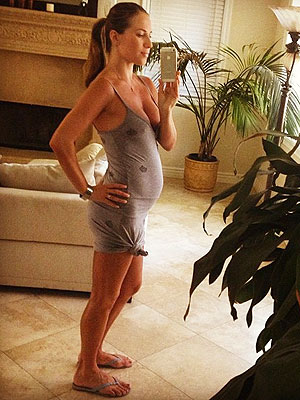 Courtesy Edyta Sliwinska
Dancing always put a damper on starting a family, but now Edyta Sliwinska is ready to shine in her greatest performance to date: motherhood.
Expecting a baby boy in January with "the greatest guy on earth," husband Alec Mazo, the former Dancing with the Stars pro says the couple's latest steps have been completely choreographed.
"This was absolutely planned. We always wanted to start a family and it never seemed to be the right time with our careers," Sliwinska, 32, tells PEOPLE.
"It's difficult for a dancer because deciding to have a baby means taking yourself out of the game for awhile."
She adds, "I come from a big family and I always wanted to have kids. It feels like the right time now to make this change in life."
Read More