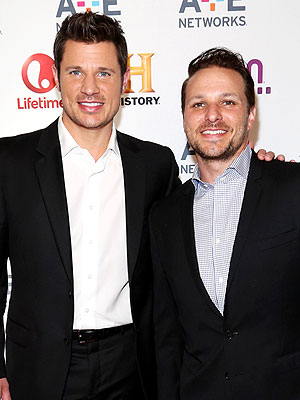 Paul Zimmerman/Wireimage
Aw, they grow up so fast!
Drew Lachey spoke to PEOPLE about daughter Isabella Claire's love life while attending a hot yoga class sponsored by Bud Light's #UpForWhatever campaign on Tuesday.
"It's crazy that she's halfway through her time in your house," brother Nick Lachey, 41, said to Drew, 38.
He responded: "Yeah, I don't want to talk about it."
Drew admits that Isabella, 9, is getting older — and dating will soon be just around the corner. Luckily, their hometown of Cincinnati, Ohio, is a small enough city where "everybody knows each other," so he has already talked to parents of the boys in her grade.
"They know," he jokes. "They've already been warned. [I'm going to] kill somebody [when she starts dating]."