Drew Barrymore's daughter Olive may look just like her mama, but the actress is quickly discovering that their personalities are completely polar-opposites.
"I don't know exactly who she is, but it's just fascinating to find out who your children are," Barrymore said during a Tuesday appearance on The Ellen DeGeneres Show. "If you say, 'Hi, Olive,' she's like [straight face]."
But the 2½ year old's younger sister seems to follow in her mother's footsteps. "Frankie is just so happy all the time, it's ridiculous," Barrymore says of her 12-month-old daughter.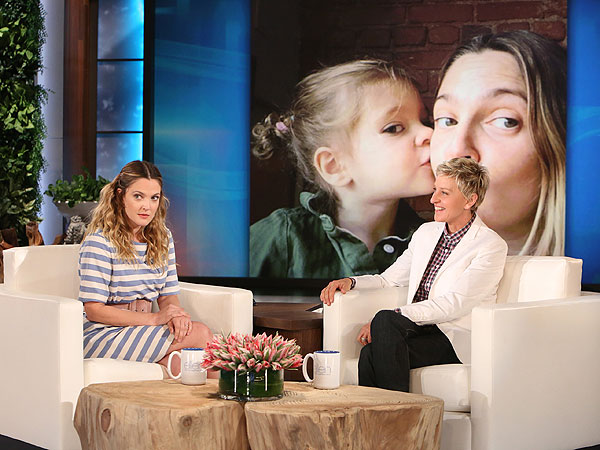 Michael Rozman/Warner Bros