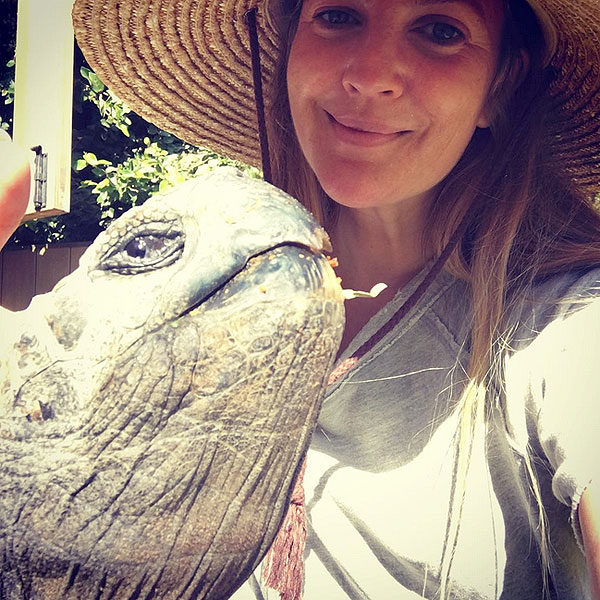 Drew Barrymore/Instagram
Labor Day? More like neigh-bor day for Drew Barrymore!
Over the weekend, the actress and her daughters Frankie, 2, and Olive, 3½, spent some quality time together in the great outdoors. On their agenda? Palling up with some animals, including turtles, horses and chickens.
"#labordayvibes #backwiththeturtles," Barrymore, 41, sporting a wide-brimmed hat, captioned a selfie with one of the huge reptiles.