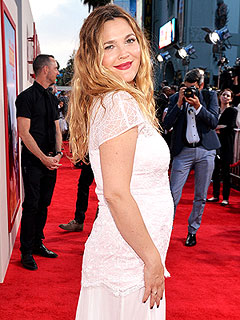 Alberto E. Rodriguez/Getty
Is Drew Barrymore destined only to have daughters?
Maybe so, she says. But she'd love to have a boy, even if she'd probably be totally lost at first.
"I feel like if my husband and I try to have a third, I would be mystified if we have a boy, because I'm so unfamiliar with boys," the actress and mother of two daughters — Olive, 20 months, and Frankie, 4 weeks — told PEOPLE at the Hollywood premiere of her new movie, Blended, on Wednesday.
In the film, Barrymore, 39, plays the mother of two boys, but that didn't even help. "I'm totally still as stupefied as ever!" she claims.
"I'm a guy's girl, and I've never been overly 'girlie-girl,' but I love my girlfriends so much, so it makes all the sense in the world that my karma is to have two daughters," she says.
Read More