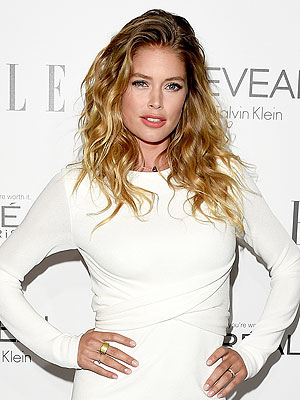 Jason Merritt/Getty
Now mom to 3-month-old daughter Myllena Mae and 3½-year-old son Phyllon Joy, model Doutzen Kroes didn't know how she was going to handle double duty at first.
"It's crazy. In the beginning when [Myllena] was just born I was like, 'How am I going to do this?'" Kroes told reporters Oct. 20 at the 2014 Elle Women in Hollywood Awards in Beverly Hills.
But now the mom-of-two has finally found her rhythm and is learning to perfect the balance of her two babies.
"It was really shocking, but now after three months I'm getting into it," she admits. "I'm okay doing it by myself too when my husband [Dutch deejay and producer Sunnery James] is traveling — so I've been practicing and it's amazing. It's the best feeling in the world."
How does Kroes juggle the demands of a newborn and toddler by herself?