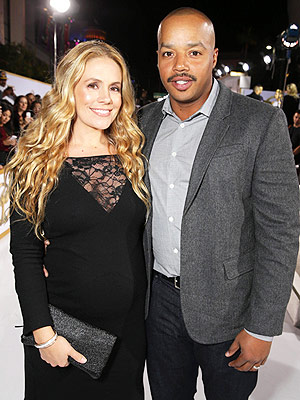 Eric Charbonneau/Invision/AP
Donald Faison isn't new to fatherhood, but having two kids under 2 would throw even the most seasoned parent for a loop.
"Before, I used to be able to get out and do a lot more things, and now I find myself at home way more than I'm used to," he told PEOPLE at Monday's annual L.A. Golf Classic in Burbank, California. "But I enjoy it. I enjoy having fun with the kids."
They're having lots of fun with son Rocco, 22 months, and daughter Wilder Frances, 7 weeks, but have Faison and wife CaCee Cobb been able to get that ever-elusive good night's sleep?
"No, not really, but I'm alright with it. In time I will, [but] not for years," Faison, 40, says with a laugh. "Wait a minute! I'm trying to get some sleep by then. By the sixth month, if we're not sleeping through the night, we got a problem!"