The very first time Olympic gymnast Dominique Moceanu saw her 5-year-old son Vincent Michael do a back handspring, she was blown away.
"He'd only done it a couple of times with a spot," she says. "But then a few weeks ago, all of a sudden, he just threw a back handspring."
Vincent's skill is more advanced than his mother's was at that age — she says she didn't learn the same stunt until she was 6 or 7.
"My husband and I both were like, 'Wow! That's pretty impressive and advanced for his age,' " says Moceanu, 32, who is married to Michael Canales, a surgeon and former gymnast.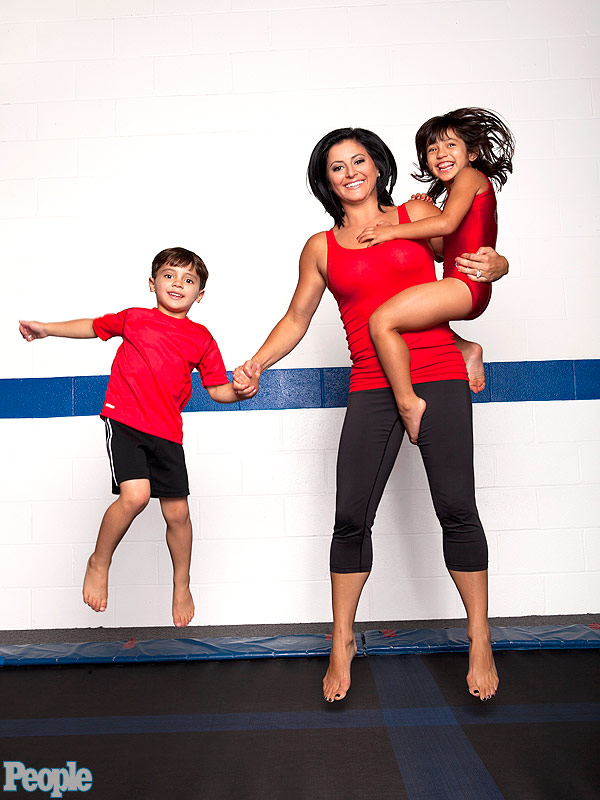 Nathaniel Welch