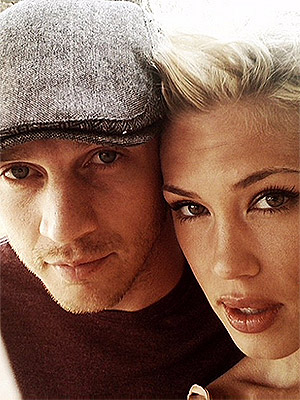 Courtesy Dawni Sawa
He's thinking pink!
Devon Sawa and his producer wife Dawni are expecting their second child, he announced Tuesday on Twitter.
The baby on the way — a girl! — will join the couple's 21-month-old son Hudson.
The Nikita actor revealed both the pregnancy and sex of their second child. "Boy, do I have some news. Or should I say 'girl,' " Sawa, 37, tweeted.
He followed up the announcement with a second tweet, sharing his excitement for the future.
"We are going to have some pretty kickass Barbie sessions around here!! Im'a fishtail that pink Corvette too. And Tea Parties for days, yo," he wrote.