Time flies when you're having fun — just ask Debbie Matenopoulos.
The Insider host's first child, Alexandra Kalliope, celebrated her first birthday on Thursday, and Matenopoulos can hardly believe it.
In a clip from the Hallmark Channel's Home & Family (Matenopoulos is a "family" member), the star shares lessons from her first year of motherhood.
"I've learned that it doesn't have to be perfect, and it's not going to be perfect," she admits. "I think, new moms, we want everything to be exactly so, and it's just not gonna be."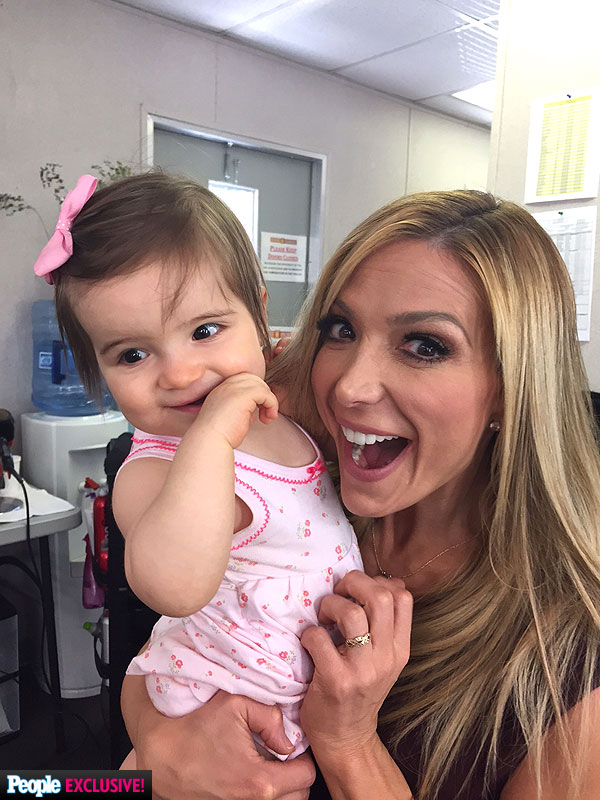 Courtesy Debbie Matenopoulos