When Debbie Matenopoulos realized she would be flying solo for her daughter Alexandra Kalliope's first overseas flight, the anxiety immediately set in.
During a Friday appearance on the Hallmark Channel's Home & Family, the "Family Member" admitted she even considered canceling her vacation, planned so that her family could meet her baby girl for the Greek Easter.
"At the last minute, Jon, my husband, couldn't come so I panicked and I thought, 'I can't. I'm just going to cancel the flight and they're just going to have to see the baby another time," Matenopoulos, 40, says.
"Then I took a deep breath and I said, 'Come on, I can do this! So many other mothers do this — I just need to have a game plan.' So that's what I did."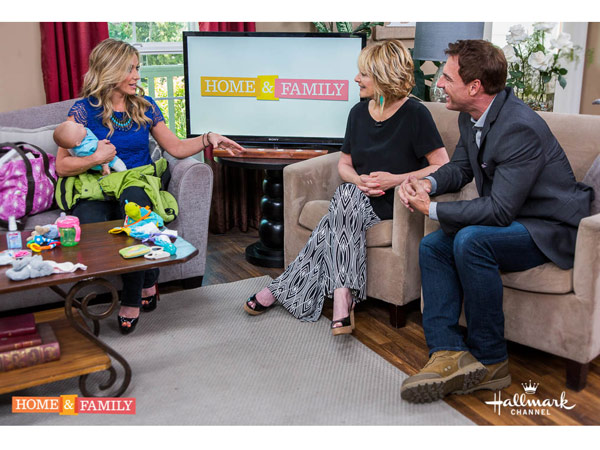 Jeremy Lee/Crown Media Family