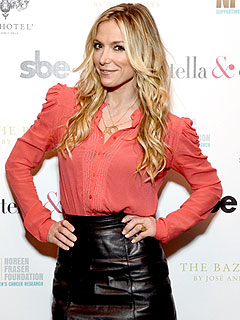 Araya Diaz/Getty
Marriage — and a baby carriage!
Debbie Matenopoulos is expecting her first child and got married last summer, she confirms to PEOPLE.
"I eloped in Greece and I'm four months pregnant!" she said on Thursday.
A regular on Home & Family and an original co-host of The View, Matenopoulos started dating her photographer husband Jon Falcone, 36, two years ago after meeting through mutual friends.
They decided to get married while shooting for her upcoming recipe book, It's All Greek to Me in Greece. This is her second marriage.
"We had a secret eloping ceremony at a title monastery. I'll do a proper wedding after I have the baby," she says.