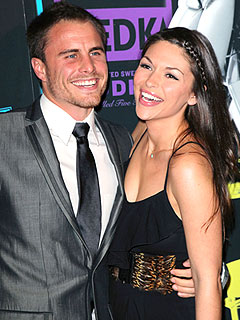 David Livingston/Getty
DeAnna Pappas Stagliano is pregnant!
The former Bachelorette, 31, and her husband Stephen Stagliano are expecting their first child, she confirms to PEOPLE exclusively.
"We are so very excited!" says DeAnna. "We had been trying for almost a year; we wanted this so badly."
After a nausea-filled first trimester, DeAnna says she is now "feeling great" and happily prepping for the new addition.
The parents-to-be will soon find out the little one's sex, though DeAnna was willing to wait until the big day. "I kind of wanted it to be a surprise, but Stephen wants to be prepared," she explains.