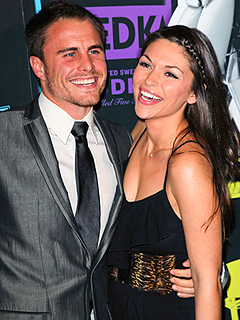 David Livingston/Getty
As a former Bachelorette, DeAnna Pappas Stagliano knows a thing or two about romance.
But she and husband Stephen Stagliano have found an even greater love in their nearly 5-month-old baby girl.
The reality star gave birth to daughter Addison Marie in February, and she's brought her parents even closer ever since.
"I didn't know that you could love like this. Obviously I love DeAnna to pieces and we have a wonderful marriage, but the love that a parent has, it's just different," Stagliano, 30, told PEOPLE.
"You can't really describe it," Pappas Stagliano, 32, added. "Words don't credit what you feel. No one could prepare you for this. Your heart is just overflowing."