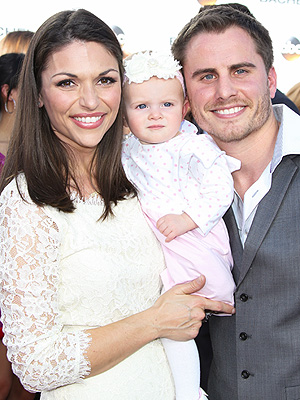 Paul Archuleta/FilmMagic
DeAnna Pappas Stagliano's daughter Addison Marie may be her father Stephen Stagliano's mini-me, but the reality star wouldn't have it any other way.
"She is literally her daddy's girl. Stephen is very animated and has very animated facial expressions, and she's just like him," Pappas Stagliano tells PEOPLE. "She really is an example of just pure happiness and joy."
The former Bachelorette admits that although her 15-month-old daughter loves her mama, "she really loves Daddy."
"[Stephen] is with her all the time," Pappas Stagliano shares. "They have Daddy-and-Addy time. They play together. She lights up when he is in the room."
Pappas Stagliano attributes Stagliano being a "wonderful father" to helping her balance work and motherhood duties.