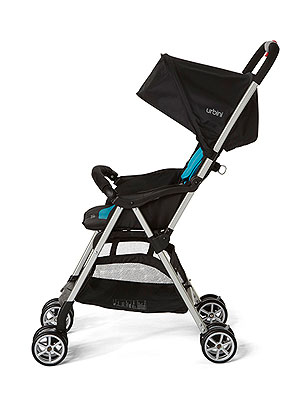 Courtesy Urbini
We tried it: Urbini Hummingbird stroller
Who tried it: Rennie Dyball, Senior Editor
Why she did it: Heralded as "the world's lightest full-featured stroller," how could we not try it out?
Pros: The Hummingbird, a kicky little stroller from the new juvenile brand Urbini, weighs in at an almost too-good-to-be-true 6.6 lbs.
You pretty much feel like a superhero being able to lift it with one hand, or even just a finger if you're so inclined. It's that light.
So it's certainly easy to maneuver in and out of the car or up and down stairs — perfect for city dwellers who live in walk-up buildings or suburbanites who haul a stroller in and out of the car on a regular basis.
Read More