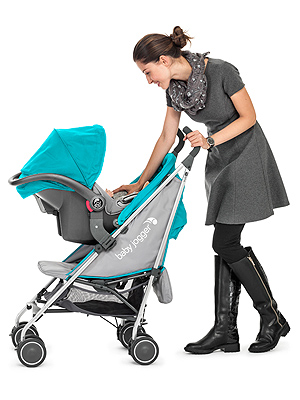 Courtesy Baby Jogger
We Tried It: Baby Jogger Vue Lite travel system, new for 2015
Who tried it: Rennie Dyball, senior editor
Why she did it: To see if this one-box travel system can deliver everything you need from birth 'til the baby's out of the infant car seat.
Pros: Everything you need to tote around your new baby comes in one box — the joy that such simplicity brings a new or expectant mom cannot be overstated.
The City Go infant car seat comes with a base for the car and adapters for the stroller, so you can easily click the car seat into and out of both places, ideally without even waking a sleeping baby. The car seat is very light at 8 lbs., which is important for those transfers in and out of the car.