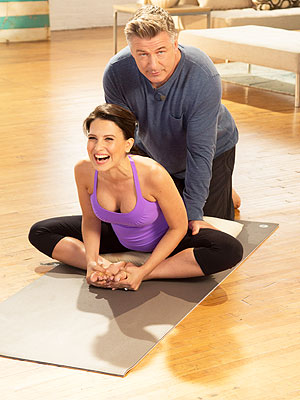 Acacia/Arthur Cohen
Before welcoming daughter Carmen last August, Hilaria Baldwin decided to put her fitness expertise to good use.
The longtime yoga instructor and cofounder of Yoga Vida created her first ever pregnancy exercising DVD titled Fit Mommy-to-Be: Prenatal Yoga ($17) — and used herself as the model.
The glowing mom-to-be (she was 7 months pregnant at the time!) filmed three simple and effective workouts for each trimester to help expectant women gain more flexibility and more strength before giving birth.
"[The program] I've designed helped keep me fit and feeling great throughout my pregnancy," says the EXTRA special correspondent.
Added bonus: Husband Alec Baldwin makes a cute cameo during the stretching session.
Read More