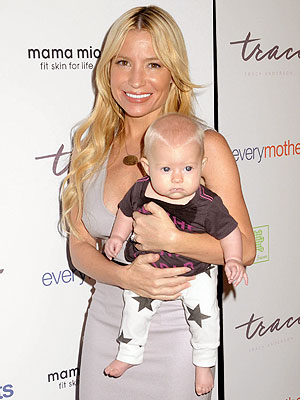 Johns PKI/Splash News Online
For years, Tracy Anderson has helped shape the bodies of celeb moms including Gwyneth Paltrow, Nicole Richie, Jessica Simpson, Ellen Pompeo, Kate Hudson and Molly Sims with great success.
But it was her pregnancy with second child, daughter Penelope who was born in May, that led to the fitness guru's most ambition endeavor yet — The Pregnancy Project.
"I wanted to film this entire pregnancy [workout video] during my second trimester [when] I had a cute little bump," Anderson told PEOPLE during the launch of her new DVD Oct. 5 in New York City.
But her plans went awry when good pal Paltrow stepped in. The fellow mom (and client!) insisted Anderson showcase her entire experience — and allow viewers to see the benefits of hard work and healthy habits.
Read More