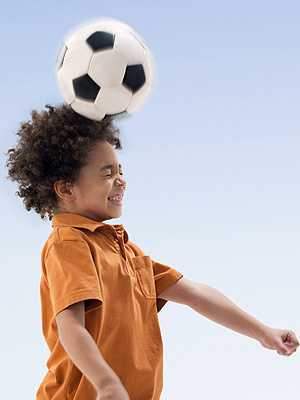 Getty
U-S-A! U-S-A! U-S-A!
Now that the United States has made it into the next round of the 2014 FIFA World Cup (they're playing Belgium today), we're more excited than ever to show off our team spirit.
We were also a little inspired by Josh Duhamel and his little cutie Axl last week.
So we've rounded up loads of goodies (onesies, sneakers, sticker sets and more!) that will help the whole family get in the game.
Whether you're watching from home or cheering from the stands in Brazil (we're jealous!), check out our list of fun finds below.