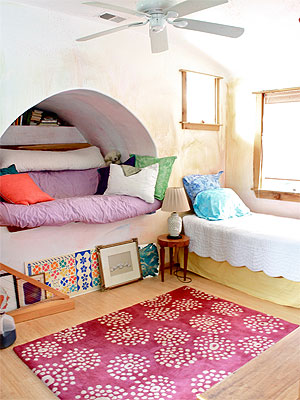 courtesy Apartment Therapy
One thing that's universally true is that all parents want their children to love reading, says Apartment Therapy's Maxwell Ryan.
Also true? Kids can read pretty much anywhere — in the car, on the couch or at the kitchen table.
But according to the design expert, like the much-loved fort or tent, a cozy nook can help make snuggling up to their favorite book more of a fun activity.
And it doesn't have to be difficult. Just a few comfortable floor cushions, a big squishy beanbag chair or a tepee are all easy ways to instantly create a fun space for fairy tales, adventure stories and novels.
Here are a few more of his cool ideas:
Read More