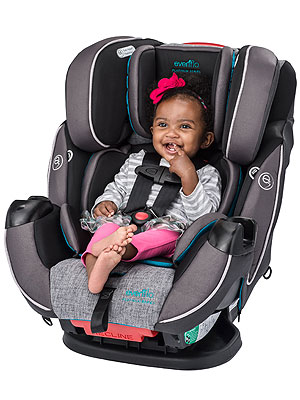 Courtesy Evenflo
Hitting the road this spring or summer?
Evenflo has launched a new Platinum collection of car seats — the Symphony DLX, Symphony LX, SecureKid DLX and Triumph LX — that will make traveling with your tot a whole lot more comfortable.
Each car seat features NASA-developed temperature regulating fabrics in the padding that are designed to keep babies and toddlers comfortable during both hot and cold weather.
Essentially, the fabric absorbs and stores hot and cold temperatures and then releases them when needed. It also helps reduce perspiration so your child stays drier.
Another cool feature? Buckle pockets, which allow moms to tuck the buckle straps away, making it easier to get babies in and out of the seat.
Read More