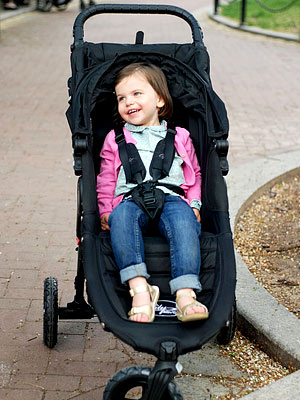 Courtesy Regan Stephens
We tried it: Baby Jogger City Mini GT
Who tried it: Regan Stephens, Contributing Photo Editor
Why she did it: For city dwellers, a stroller is often your little one's primary form of transportation.
And after two and a half years of ours taking its fair share of winter abuse (snowy streets and salty sidewalks) and summer's sticky popsicles, it was time for an upgrade.
We decided to go with the City Mini GT because it promises 'Go Anywhere with AllTerrain Mobility.' And after traversing countless city miles and a few jets and jaunts, we put it to the test.
Pros: Perhaps the biggest 'pro' of this stroller is the ease in which it folds down.
Read More