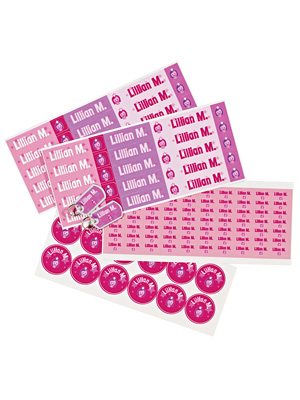 Courtesy Mabel's Labels
Does your tot's gear often end up in lost and found?
Entrepreneur Julie Cole partnered with three like-minded moms to create Mabel's Labels to help avoid those "oh-oh" moments at daycare, on play dates or on the go.
Personalized with a name and choice of super-cute designs, their award-winning labels stylishly keep your kids' stuff from getting lost or mixed up.
Want to try them out? Right now, they're giving away their adorable Big Kaboodle combo set to one lucky Moms & Babies reader.
Hurry up and enter for your chance to win! Online entries must be received between 12:01 a.m. Eastern Time ("ET") on 3/11/13 and 11:59 p.m. (ET) on 3/17/13. See Official Rules.