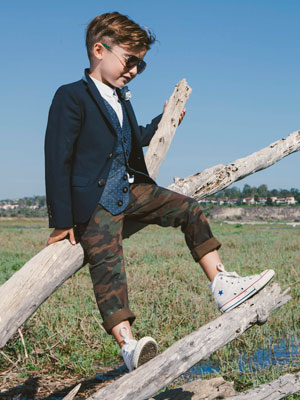 Courtesy GILT
Six-year-old style icon Alonso Mateo has a few secret weapons up his impeccably-rolled sleeve, namely, his celebrity stylist mom, Luisa Fernanda Espinosa.
Inspired by both street style and the runway, she creates a series of looks that their 400,000-plus Instagram followers (including us!) fawn over.
"Two years ago, I discovered Instagram and started posting pictures of special moments of our life here in California, Mexico and on our travels," she told GILT's Little Inspirations blog.
So where do her inspirations come from?
"[It] comes from high-fashion menswear designers and international street style. But we always have an element of his father's style in the mix. We find his favorite items, and build the looks from there. For example, Alonso Mateo loves his sunnies, and they tend to depict a certain trend that sparks ensemble ideas."
Read More