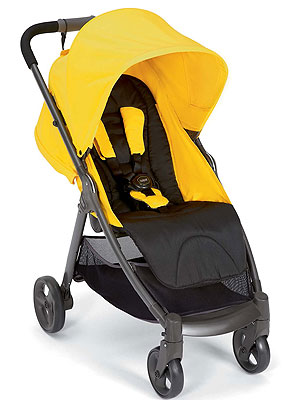 Courtesy Mamas & Papas
Who tried it: Rennie Dyball, senior editor
Why she did it: My 5-month-old daughter was starting to get bigger so I needed to find a sturdy stroller that wasn't too heavy. But how many baby rides have the best of both worlds?
The new Mamas & Papas Armadillo comes pretty close. A cross between a multi-featured, full-size stroller and a lightweight model, it's a lovely little hybrid that boasts more pros than cons. And for its price point ($250), you get a lot of bang for your buck.
The company calls it their "Big Little Stroller," and that's an accurate way to sum it up. With four strollers currently residing in my apartment (and having test-driven many more), I've logged dozens of miles with my little babe in tow.
Here's how I found the Armadillo to break down, feature by important feature.
Read More