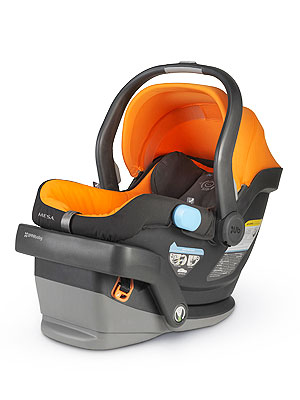 Courtesy UppaBaby
Before I had a baby, tooling around New York City without a car was no big deal. With no shortage of subways, buses and sidewalks, there's always an easy way to get from point A to point B.
But add a brand new, 7-pound passenger into the mix and things suddenly get a lot more complicated.
From the moment we left the hospital, I needed to get my daughter home, to the pediatrician, and to my doctor's office in taxi cabs — not an easy task for a new mom.
Our little girl took her very first car ride home in the Uppababy Mesa ($280), the popular stroller company's first infant car seat, and she's been riding in it ever since.
Without a car of my own, I haven't had use for the base yet, but the Mesa is very easy to install in a cab or a friend's car using just the seatbelt, as those of us city dwellers are often forced to do.
Read More