He shoots, he scores — on a room fit for two princesses, that is!
Golden State Warriors point guard Stephen Curry and his wife Ayesha recently teamed up with Pottery Barn Kids to build a fairytale-worthy bedroom/playroom for their daughters: Riley, 3½, and Ryan, 10 months.
"Riley had other plans and was feeling pinks and purple (naturally)," Ayesha noted on her blog post about the room, for which she had originally envisioned yellows and teals.
And though Ayesha was worried it might have ended up an "eye sore" due to the color choices of her oldest daughter, she confesses, "It ended up being gorgeous, playful, light and airy, and a place they could could grow into throughout their childhood."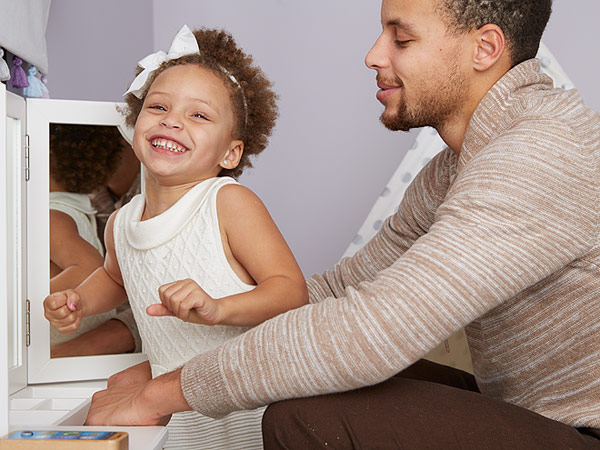 Seth Smoot Photography