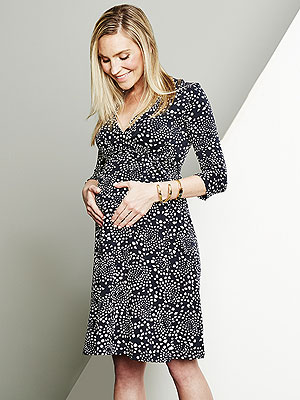 Courtesy GILT
It's not often that a brand can boast such an A-list clientele. But N.Y.C. boutique, Veronique Maternity, has dressed everyone from Gwyneth Paltrow to Angelina Jolie during their pregnancies.
And to celebrate their 30th anniversary, the iconic shop for moms-to-be is teaming up with GILT to offer a capsule collection of classic pieces (striped tops and printed wrap dresses) mixed with modern silhouettes (jumpsuits, bubble dresses and more) in luxe fabrics.
"Comfort is key when it comes to maternity," says Melissa Keswin, director of GILT Baby & Kids.
"If you start with an easy staple you can feel good in all day (think a comfy cotton dress or easy tunic), then all you have to do is layer and accessorize to add a personal dimension."
Read More