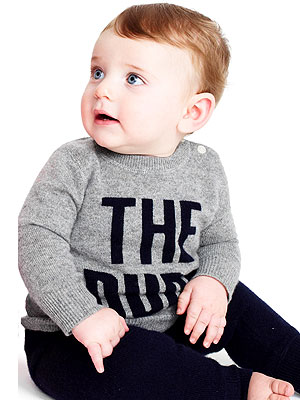 Courtesy J.Crew
We can only guess what Will and Kate are planning on getting Prince George for Christmas this year.
Somehow, we doubt a Hug Me Elmo will be on the list. But maybe it will.
The 4-month-old's parents are determined to make sure he has as normal a life as possible for a royal.
Have a little prince or princess you want to spoil this holiday?
Well, lucky for you, we were able to get some great ideas from mom-of-two and Crewcuts head designer Jenny Cooper.
Check them out below:
Read More