Thinking pink is not something clothing designer Jina Jang does very often. Especially when it comes to the wardrobe of her 3-year-old daughter, Ollie.
"I'm not a big pink person in general," says Jang, who has designed for Bill Blass, Tommy Hilfiger and Ann Taylor. "When our daughter was born, I was looking for organic clothing options and the choices were very limited. And when I looked at the conventional options, it was always too blue or too pink."
So what's a clothing designer to do? Create your own label, of course! In 2010, Jang launched Noch Mini (pronounced Noke Mini), a children's clothing line using only soft sustainable fabrics and certified organic materials with low-impact dyes.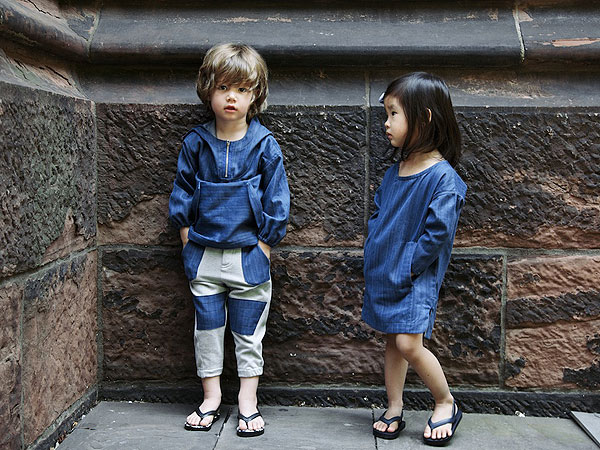 Courtesy Noch Mini