When you're out and about, the last thing you want to worry about is your baby crawling around on dirty surfaces.
And now thanks to Monkey Mat, you don't have to. Not only is it a roomy 5′x5′ soft pad, but it's also water repellent and machine washable. It even folds up into a compact pouch.
Available in vibrant orange, pink, blue and khaki green, it's perfect for BBQs, parks, airport and hotel floors, sports events, outdoor concerts and festivals, and more.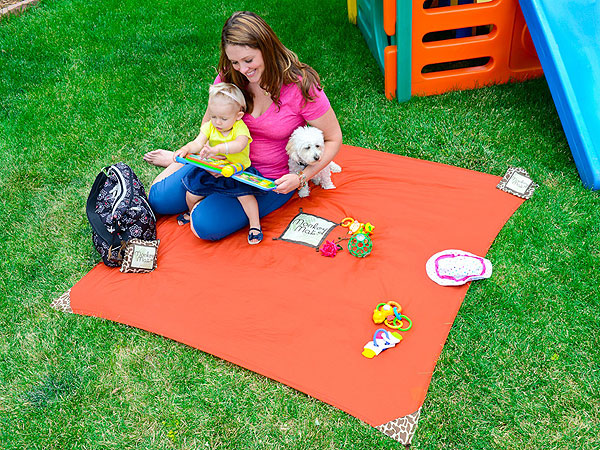 Courtesy Monkey Mat