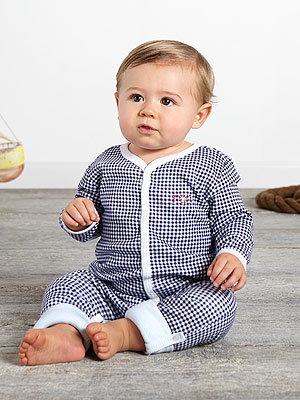 Courtesy Munchkin
When you're a new parent, keeping your baby comfortable can be one of life's biggest mysteries.
Are they too hot, too cold or do they just need a change of diaper?
Well, Munchkin's new mbaby layette line takes some of the guesswork out of this daily parental dilemma.
The collection's Onester and Sleepster each feature patent-pending double layer technology that helps regulate your tot's temperature during the day and night.
"Our mission is to be an inventive brand that simplifies parenthood," says Steve Dunn, chairman and CEO.
Read More