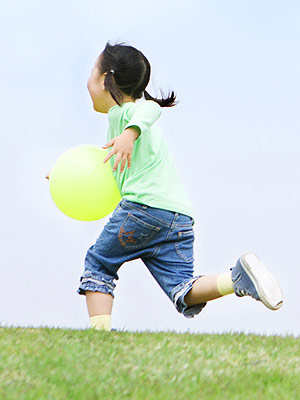 Sappington Todd/Getty
It's easy being green!
Whether it's playing outside or exploring the great outdoors, we're all about embracing Mother Nature all throughout the year.
But in honor of Wednesday's Earth Day, we're spotlighting fun, eco-friendly treats and toys that you and your tiny treehugger will totally love.
From all natural cleaning products and organic jumpers to wooden toys and vegan kicks, check out our global-concious gift ideas below!