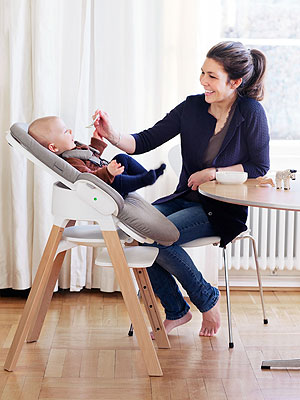 Courtesy Stokke
To understand the full genius of Stokke's new Steps bouncer/highchair, you truly have to see it in action.
For the first time, it combines the two products parents use the most in a very stylish way.
Let's start with the Steps Bouncer ($199). Along with the dreamy design, it provides comfy, transportable seating for your newborn.
Available in four chic colors, it was created to mimic the feeling of being cuddled. Even cooler, it folds flat for storage.
But it's when your little one is ready to eat solids that you'll really be wowed. For instant at-table baby seating, all you have to do is connect the bouncer to the Steps Chair ($280). It's that easy.
Read More