With National Burger Month (yes, that's a thing) on our mind, we couldn't help but notice the sweet photo Hilary Duff posted on April 16 of son Luca, 2, enjoying a meal at The Counter's Century City, Calif. location.
The celebrity hotspot — fellow star moms Nicole Richie and Tori Spelling are also fans — boasts the most impressive burger menu we've seen thus far. And the catchy names don't hurt either (Old School, Un-Brie-lievable, anyone?). You can even have your burger in a bowl. Hard to imagine, but after reading the ingredients, it sounds absolutely yummy.
Not a meat eater? There are several green options, including the quinoa-based Hippie Salad, that will surely whet your appetite. Our mouths are watering just reading everything they have to offer. No, really.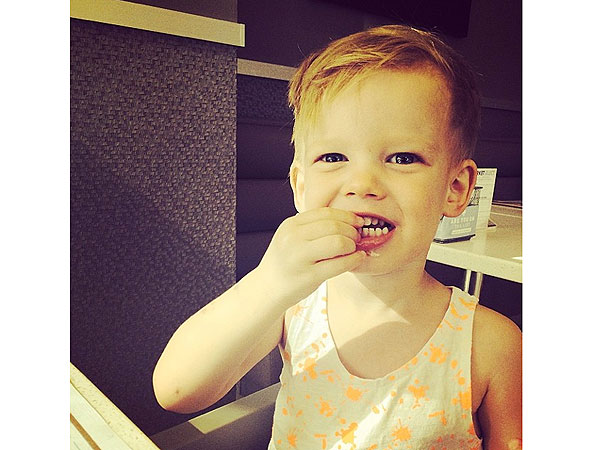 Courtesy Hilary Duff